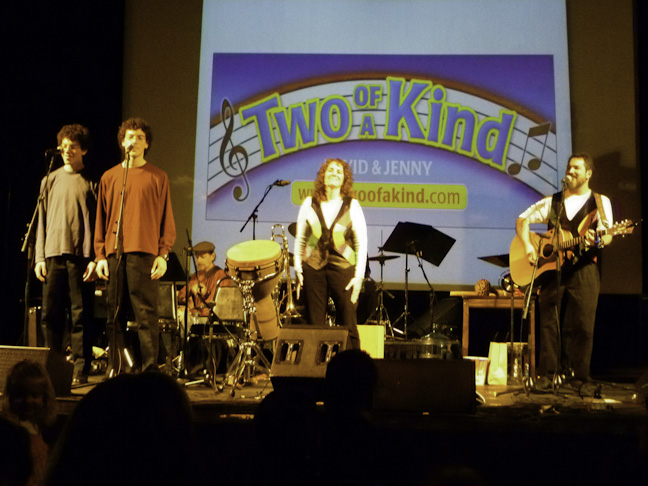 34th Annual First Night Virginia New Year's Eve Celebration of the Arts.
Over 70 Entertainment Options for all Age Groups.
Two Of A Kind - Award-Winning Music for Families 3:00, 4:15 and 5:30 at Omni Ballroom
See Details About Two Of A Kind
First Night Virginia Schedule of Performances
TWO OF A KIND has been delighting audiences of all ages with their music, good humor and audience participation for 25 years. David and Jenny Heitler-Klevans of TWO OF A KIND love bringing people together and building community through music. Their beautiful harmonies accompanied by David's powerful, rhythmic guitar playing and Jenny's multi-ethnic percussion instruments create magic on stage. David and Jenny will be joined by their 20-year old twin sons Ari & Jason, adding 4-part vocal harmonies and a non-traditional brass section of French horn and trombone.
Go for Free - Volunteer for FNV