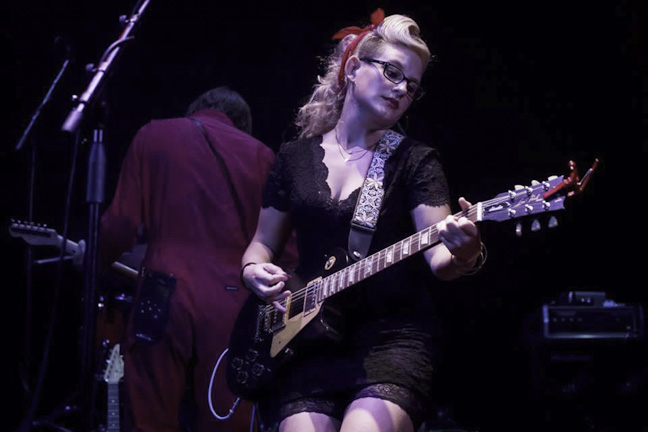 34th Annual First Night Virginia New Year's Eve Celebration of the Arts.
Over 70 Entertainment Options for all Age Groups.
SALLY ROSE BAND - Sweet Southern Grit, Indie Rock 8:45, 10:00 and 11:15 at Omni Ballroom
See Details About Sally Rose Band
First Night Virginia Schedule of Performances
The Sally Rose Band is a sweet southern grit, indie rock, musical beast. Led by vivacious front woman Sally Rose, the band tells stories about ghosts, love, loss, witches, country life, moons and heart ache. Catherine "Shootin Moon" Monnes sews in colorful textures with cello and electric fiddle. Sweet Pete Stallings adds undeniable funk/punk undertones on electric guitar and co writes a handful of the songs. Benjamin Jensen and David Jacobs tighten the mix with a driving, funky rhythm section. Together, mother and daughter sing haunting, blood harmonies that intertwine seamlessly.
Go for Free - Volunteer for FNV