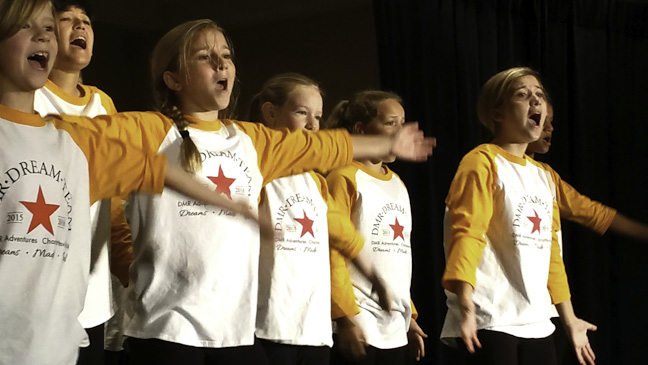 34th Annual First Night Virginia New Year's Eve Celebration of the Arts.
Over 70 Entertainment Options for all Age Groups.
DMR Adventures Dream Team - Competitive Performance Troupe 3:00, 4:15 and 5:30 at The Haven Sanctuary
See Details About DMR Adventures
First Night Virginia Schedule of Performances
DMR All Stars is an outreach and performance troupe made up of passionate performers, ages 7-18. Our goal for this troupe is to learn more about working as a musical theatre ensemble, to improve as actors, singers, and dancers, to give back to the community and to have FUN! Our DMR All Stars act as ambassadors for DMR Adventures and are encouraged to help plan events, direct production numbers, and choreograph dances for the troupe.
Go for Free - Volunteer for FNV