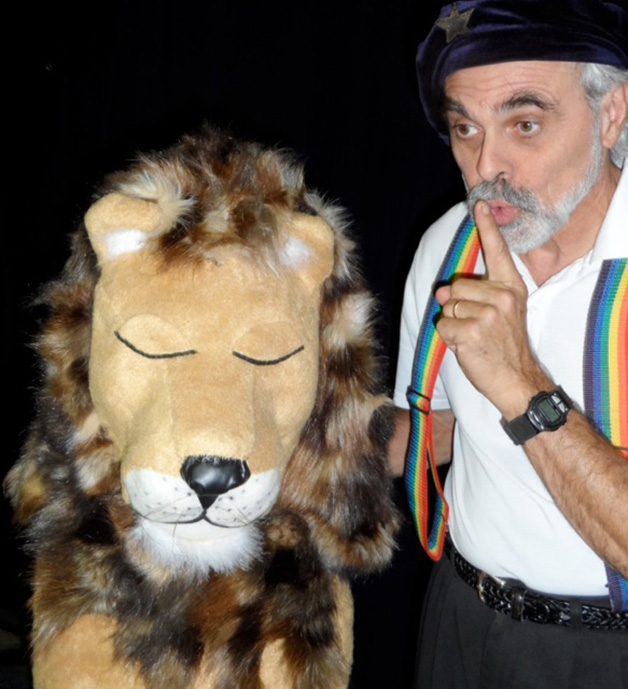 Come experience a new space for First Night Virginia at the Commonwealth Reserve just off the Downtown Mall across from Commonwealth Skybar.
Get ready for an imaginary journey from the farm to the coast of Greenland to the desserts of Africa and back. Your vehicle will be the songs you sing about the animals you meet along the way. Experience some very cool puppets with lots of audience participation. Goodlife Puppet Theatre provides all the transportation on this global journey. Jeanne Wall provides the sparkle and Joe Pipik is a master artist and they got together 20 years ago in 1994 and founded Goodlife Puppet Theatre. We are excited to have them this year as they have performed at the Kennedy Center and the Wolftrap Theatre.
Crooning with Critters Puppet Show has 3 shows at 3:00, 4:15, 6:15.
First Night Virginia is an annual community celebration of the arts that began in Charlottesville in 1982 and is the second oldest First Night in the country. 2015 is the 33nd annual festival of the arts with many family-friendly activities on and around the historic Downtown Mall. To purchase your wrist band and to find out more information go to:
Buy Wristbands
Go for Free -
Volunteer