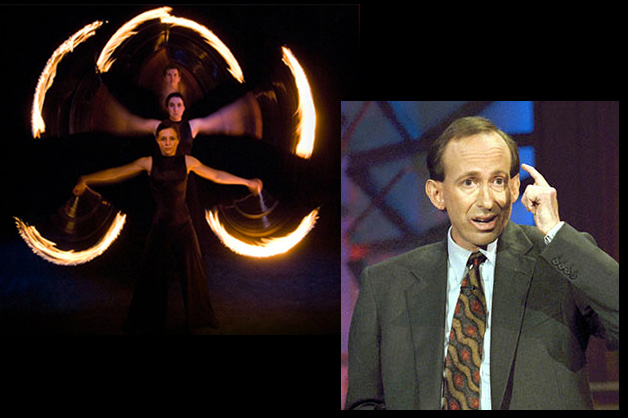 Paramount Theater has two performers scheduled, Greg Kennedy Innovative Juggler and Brett Leake Comedy Show.
Touring with Cirque du Soleil, Greg Kennedy returns home to Philadelphia in Summer of 2014 to restart his solo career. This is just the latest chapter of his long and adventurous career as a juggler. He has won the Gold medal at the International Jugglers' Association Championships, and appeared on the Tonight Show with Jay Leno.
Comedian Brett Leake stands apart - or at least sits apart - from his peers. In his youth, the Virginia native was diagnosed with muscular dystrophy. But he pushed the disability aside and has become a successful comic, gaining national recognition on The Tonight Show with Jay Leno, Entertainment Tonight, and the American Comedy Awards.
Greg Kennedy Innovative Juggler shows at 4:15 and 6:15
Brett Leake Comedy Show performs at 7:30 and 8:45
First Night Virginia is an annual community celebration of the arts that began in Charlottesville in 1982 and is the second oldest First Night in the country. 2015 is the 33nd annual festival of the arts with many family-friendly activities on and around the historic Downtown Mall.
Buy Wristbands
Go for Free